(S04E05) Previous Episode
Aired On 2020-11-30
Dr. Shaun Murphy questions his decision to give the new residents autonomy when one of his intern's misdiagnosis of a patient has dire consequences. Meanwhile, Dr. Claire Browne, Dr. Alex Park and Dr. Jordan Allen treat a patient with a ruptured cyst affecting key functions of her brain. And elsewhere, Dr. Morgan Reznick and Park bond over failed relationships.
Next Episode (S04E06)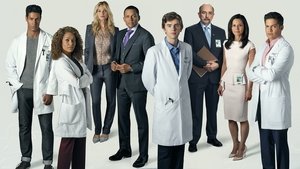 Airs On 2021-01-11
Sorry, we don't have a plot summary for this eposide yet.
A young surgeon with Savant syndrome is recruited into the surgical unit of a prestigious hospital. The question will arise: can a person who doesn't have the ability to relate to people actually save their lives?