(S07E011) Previous Episode
Aired On 2020-08-05
With the help of Kora on the inside, Sibyl and Nathaniel continue their fight to shape a dark new future for S.H.I.E.L.D., managing to stay one step ahead of the agents along the way. If the team is going to turn this one around, they'll have to get creative, and maybe even a little out of this world.
Next Episode (S07E012)
Airs On 2020-08-12
Sorry, we don't have a plot summary for this eposide yet.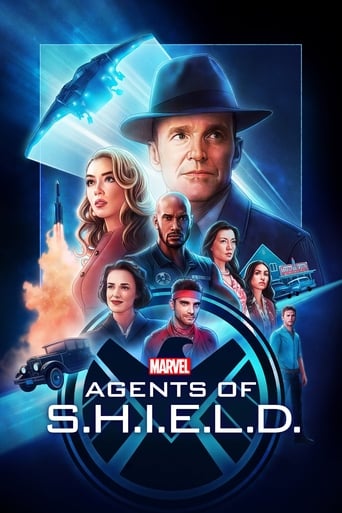 Agent Phil Coulson of S.H.I.E.L.D. (Strategic Homeland Intervention, Enforcement and Logistics Division) puts together a team of agents to investigate the new, the strange and the unknown around the globe, protecting the ordinary from the extraordinary.
Writing:
Joss Whedon
Jed Whedon
Maurissa Tancharoen
Stars: