Hollywood's 100 Favorite TV Shows
100 . Desperate Housewives (2004-2012)
The show followed the lives of a group of women as seen through the eyes of a dead neighbor who committed suicide in the very first episode.They worked through domestic struggles and family life, while facing the secrets, crimes and mysteries hidden behind the doors of their — at the surface — beautiful and seemingly perfect suburban neighborhood.
99. Fawlty Towers (1975-1979)
This flawlessly structured British sitcom was based on a hotel in England where creator-star John Cleese spent time during his Monty Python days. The real hotel, the Gleneagles in Devon, closed in March but used to be a tourist attraction; guests were served by actors playing Basil, Sybil, Manuel and the others.
98. Family Ties (1982-1989)
An American sitcom, created by Gary David Goldberg, reflected the move in the United States from the cultural liberalism of the 1960s and 1970s to the conservatism of the 1980s.
97.Ally McBeal (1997-2002)
Ally McBeal is an American legal comedy-drama television series, about an adorably abashed young female attorney broke all the rules but ended up a hit anyway.
An American television sitcom. Many of the situations from the show are based on the real-life experiences of Romano, creator/producer Phil Rosenthal and the show's writing staff. The main characters on the show are also loosely based on Romano's and Rosenthal's real-life family members.
Battlestar Galactica is an American military science fiction television series, and part of the Battlestar Galactica franchise.
94. Parenthood
An American comedy-drama television series developed by Jason Katims. Loosely based on the 1989 film of the same title, Parenthood tells of the Braverman clan which consists of an older couple, their four children and their families
93. The Brady Bunch
The series revolves around a large blended family which includes six children.
Comedian Bob Newhart portrays a psychologist having to deal with his patients and fellow office workers.
Set during the Cold War period in the 1980s, The Americans is the story of Elizabeth and Philip Jennings, two Soviet KGB officers posing as an American married couple in the suburbs of Washington D.C. and their neighbor, Stan Beeman, an FBI Counterintelligence agent
90.Arrow
Arrow is an American action adventure television series that follows billionaire playboy Oliver Queen, portrayed by Stephen Amell, who, after five years of being stranded on a hostile island, returns home to fight crime and corruption as a secret vigilante whose weapon of choice is a bow and arrows. Arrow will also feature appearances by other DC Comics characters. To assist in promotion, a preview comic book was released to tie into the television series.
An American television drama series starring James Garner . Garner portrays Los Angeles-based private investigator Jim Rockford with Noah Beery, Jr. in the supporting role of his father, a retired truck driver nicknamed "Rocky."
88. It's Always Sunny in Philadelphia
Four egocentric friends who run a neighborhood Irish pub in Philadelphia try to find their way through the adult world of work and relationships. Unfortunately, their warped views and precarious judgments often lead them to trouble, creating a myriad of uncomfortable situations that usually only get worse before they get better.
87. Scrubs (2001-2010)
The series follows the lives of employees at the fictional Sacred Heart teaching hospital. The title is a play on surgical scrubs and a term for a low-ranking person because at the beginning of the series, most of the main characters were medical interns.
86. True Blood (2008-2014)
It is based on The Southern Vampire Mysteries series of novels by Charlaine Harris, detailing the co-existence of vampires and humans in Bon Temps, a fictional, small town in northwestern Louisiana. The series centers on the adventures of Sookie Stackhouse, a telepathic waitress with an otherworldly quality.
85. Law & Order (1990-2010)
Dick Wolf's cops-and-lawyers show all but invented the procedural crime franchise. It cast huge stars before anybody knew their names (Samuel L. Jackson, Claire Danes, Philip Seymour Hoffman) and employed writers (Arrow's Marc Guggenheim and Treme's Eric Overmyer) who went on to become TV titans of their own. "It was a great show to learn how to craft a story," says House creator David Shore, 56.
84. Alias (2001-2006)
The main theme of the series explores Sydney's obligation to conceal her true career from her friends and family, even as she assumes multiple aliases to carry out her missions. These themes are most prevalent in the first two seasons of the show. A major plotline of the series was the search for and recovery of artifacts created by Milo Rambaldi, a Renaissance-era character with similarities to both Leonardo da Vinci and Nostradamus. This plot and some technologies used in the series place Alias into the genre of science fiction.
83. Get Smart (1965-1970)
Get Smart is an American comedy television series that satirizes the secret agent genre."It was a peak in my career," says co-creator Mel Brooks, 89, of teaming with Buck Henry to write and produce this goofy Cold War satire. "I once got a call from the CIA wanting to know how Buck Henry and I knew so much about the Cone of Silence."
82. Gilligan's Island (1964-1967)
The show followed the comic adventures of seven castaways as they attempted to survive the island on which they had been shipwrecked. Most episodes revolve around the dissimilar castaways' conflicts and their failed attempts to escape their plight.
81. Law & Order: Special Victims Unit
80. The Flintstones (1960-1966)
The Flintstones was about a working-class Stone Age man's life with his family and his next-door neighbor and best friend.The cartoon about a prehistoric family was way ahead of its time — it was the first primetime series to show a couple in bed together.
79. Sesame Street (1969-Present)
The program is known for its educational content, and creativity communicated through the use of Jim Henson's Muppets, animation, short films, humor, and cultural references.
78. Married with Children (1987-1997)
It featured a dysfunctional family living in a fictional Chicago, Illinois, suburb.
77. Scandal (2012-Present)
Kerry Washington's character, Olivia Pope, is partially based on former George Bush administration press aide Judy Smith, who serves as a co-executive producer. The show takes place in Washington, D.C. and focuses on Olivia Pope's crisis management firm, Pope & Associates, and its staff, as well as staff at the White House.
76. Full House (1987-1995)
Full House is an American sitcom television series. Set in San Francisco, the show chronicles widowed father Danny Tanner, who, after the death of his wife Pam, enlists his best friend Joey Gladstone and his brother-in-law Jesse Katsopolis to help raise his three daughters, D.J., Stephanie, and Michelle.
75. Doctor Who (1963-1989)
The adventures of a Time Lord—a time-travelling humanoid alien known as the Doctor—who explores the universe in his TARDIS, a sentient time-travelling space ship. Its exterior appears as a blue British police box, which was a common sight in Britain in 1963 when the series first aired. Along with a succession of companions, the Doctor faces a variety of foes while working to save civilisations, help ordinary people, and right wrongs.
74. 24 (2001-2010)
Each 24-episode season covers 24 hours in the life of Bauer, using the real time method of narratio
73. Alfred Hitchcock Presents (1955-1962)
Alfred Hitchcock Presents is an American television anthology series hosted by Alfred Hitchcock. The series featured dramas, thrillers, and mysteries. A series of literary anthologies with the running title Alfred Hitchcock Presents were issued to capitalize on the success of the television series.
72. Mork & Mindy (1978-1982)
Mork & Mindy is an American science fiction sitcom. Starred Robin Williams as Mork, an alien who comes to Earth from the planet Ork in a small, one-man egg-shaped spaceship. Pam Dawber co-starred as Mindy McConnell, his human friend and roommate
71. Saved by the Bell (1989-1993)
The show follows the exploits of a group of friends and their principal, and although the series primarily showcases light-hearted comedic situations, it occasionally touches on serious social issues, such as drug use, driving under the influence, homelessness, divorce, death, and environmental issues. This made Saved by the Bell a precursor to later shows that introduce young audiences to critical moral dilemmas.
70. I Dream of Jeannie (1965-1970)
I Dream of Jeannie is an American sitcom with a fantasy premise.The show starred Barbara Eden as a 2,000-year-old genie, and Larry Hagman as an astronaut who becomes her master, with whom she falls in love and eventually marries.
69. Entourage (2004-2011)
"It was just taking in stories and spitting them out," is how creator Doug Ellin, 47, wrote the pulled-from-the trades plotlines of his Hollywood satire, which sometimes hit a bit too close to home. The episode in which Jeremy Piven's Ari Gold leads a mass exodus from his agency had the character's inspiration, WME's Ari Emanuel, squirming in his seat. Says Ellin, "Ari told me he watched covering his face."
68. Firefly (2002-2003)
Firefly is set in the year 2517, after the arrival of humans in a new star system and follows the adventures of the renegade crew of Serenity, a "Firefly-class" spaceship. The ensemble cast portrays the nine characters who live on Serenity.
67. Moonlighting (1985-1989)
Starring Bruce Willis and Cybill Shepherd as private detectives, the show was a mixture of drama, comedy, and romance, and was considered to be one of the first successful and influential examples of comedy-drama, or "dramedy", emerging as a distinct television genre.
66. Taxi (1978-1983)
The series, which won 18 Emmy Awards, including three for "Outstanding Comedy Series", focuses on the everyday lives of a handful of New York City taxi drivers and their abusive dispatcher.
65. Family Guy (1999-Present)
Sick, twisted, politically incorrect and Freakin' Sweet animated series featuring the adventures of the dysfunctional Griffin family. Bumbling Peter and long-suffering Lois have three kids.
64. House (2004-2012)
The show's main character is Dr. Gregory House, a drug-addicted, unconventional, misanthropic medical genius who leads a team of diagnosticians at the fictional Princeton–Plainsboro Teaching Hospital in New Jersey
63. Hill Street Blues (1981-1987)
Chronicling the lives of the staff of a single police precinct in an unnamed American city, the show received critical acclaim and its production innovations influenced many subsequent dramatic television series produced in North America.
62. Bewitched (1964-1972)
The show is about a witch who marries an ordinary mortal man and tries to lead the life of a typical suburban housewife.
61. Roseanne (1988-1997)
Starring Roseanne Barr, the show revolved around the Conners, an Illinois working-class family.
60. Murphy Brown (1988-1998)
Creator Diane English is certain her newsroom comedy would never make it on network TV today. "That was a time when people still respected journalists and journalism," she says. "It's hard to make heroes out of those people today."
59. Monty Python's Flying Circus (1969-1974)
The shows were composed of surreality, risqué or innuendo-laden humour, sight gags and observational sketches without punchlines. It also featured animations by Terry Gilliam, often sequenced or merged with live action
58. How I Met Your Mother (2005-2014)
he surprisingly poignant finale of this sitcom framed around a man explaining to his kids how he met their mother had been in the works since the very first episode
57. The Good Wife (2009-Present)
The Good Wife is a legal drama starring Emmy Award winner Julianna Margulies as a wife and mother who boldly assumes full responsibility for her family and re-enters the workforce after her husband's very public sex and political corruption scandal lands him in jail
56. The Wonder Years (1988-1993)
"It was terrifying," Fred Savage, 39, once said about his first kiss, which happened to occur onscreen in the pilot of this sweetly nostalgic series about growing up in the suburbs in the late '60s. Just his luck, it took six takes to get it right. "The one good thing about getting your first kiss on camera," noted co-star Danica McKellar, "is that you know for sure it's going to happen."
55. Star Trek: The Next Generation (1987-1994)
Star Trek: The Next Generation is an American science fiction television series created by Gene Roddenberry as part of the Star Trek franchise. The show is set in the nearby regions of the Milky Way galaxy, approximately during the 2360s and features a new crew and a new starship Enterprise.
54. The Fresh Prince of Bel-Air (1990-1996)
The show stars Will Smith as a fictionalized version of himself, a street-smart teenager from West Philadelphia who is sent to move in with his aunt and uncle in their wealthy Bel Air mansion, where his lifestyle often clashes with that of his relatives.
53. Curb Your Enthusiasm (1999-2011)
The series was created by Seinfeld co-creator Larry David, who stars as a fictionalized version of himself. The series follows David in his life as a semiretired television writer and producer in Los Angeles and later New York City
52. True Detective (2014-Present)
An American anthology police detective series utilizing multiple timelines in which investigations seem to unearth personal and professional secrets of those involved, both within or outside the law.
51. Gilmore Girls (2000-2007)
The show follows single mother Lorelai Gilmore and her daughter, also named Lorelai but who prefers to be called Rory, living in the fictional town of Stars Hollow, Connecticut, a town filled with colorful characters, located approximately 30 minutes from Hartford, Connecticut. Ambition, education, and work constitute part of the series' central concerns, telling Lorelai's story from pregnant teen runaway and high school dropout to co-owner and manager of the Dragonfly Inn. Rory's transition from public school to the prestigious Chilton is similarly followed, exploring her ambition to study at an Ivy League college and to become a foreign correspondent. The show's social commentary manifests most clearly in Lorelai's difficult relationship with her wealthy, appearances-obsessed parents, Emily and Richard Gilmore, and in the interactions between the students at Chilton, and later, Yale University.
50. Freaks and Geeks (1999-2000)
"People still come up to me and say, 'Your show saved me,'" says Linda Cardellini, 40, who played geek-turned-freak Lindsay Weir in Judd Apatow's high school drama. "It was a bittersweet show, and that's probably why it didn't survive for long. I remember executives feeling bad that the characters were always losing. They'd say, 'Can't something good happen to them?' But the show wasn't about the shiny people. It was about real kids."
49. Orphan Black (2013-Present)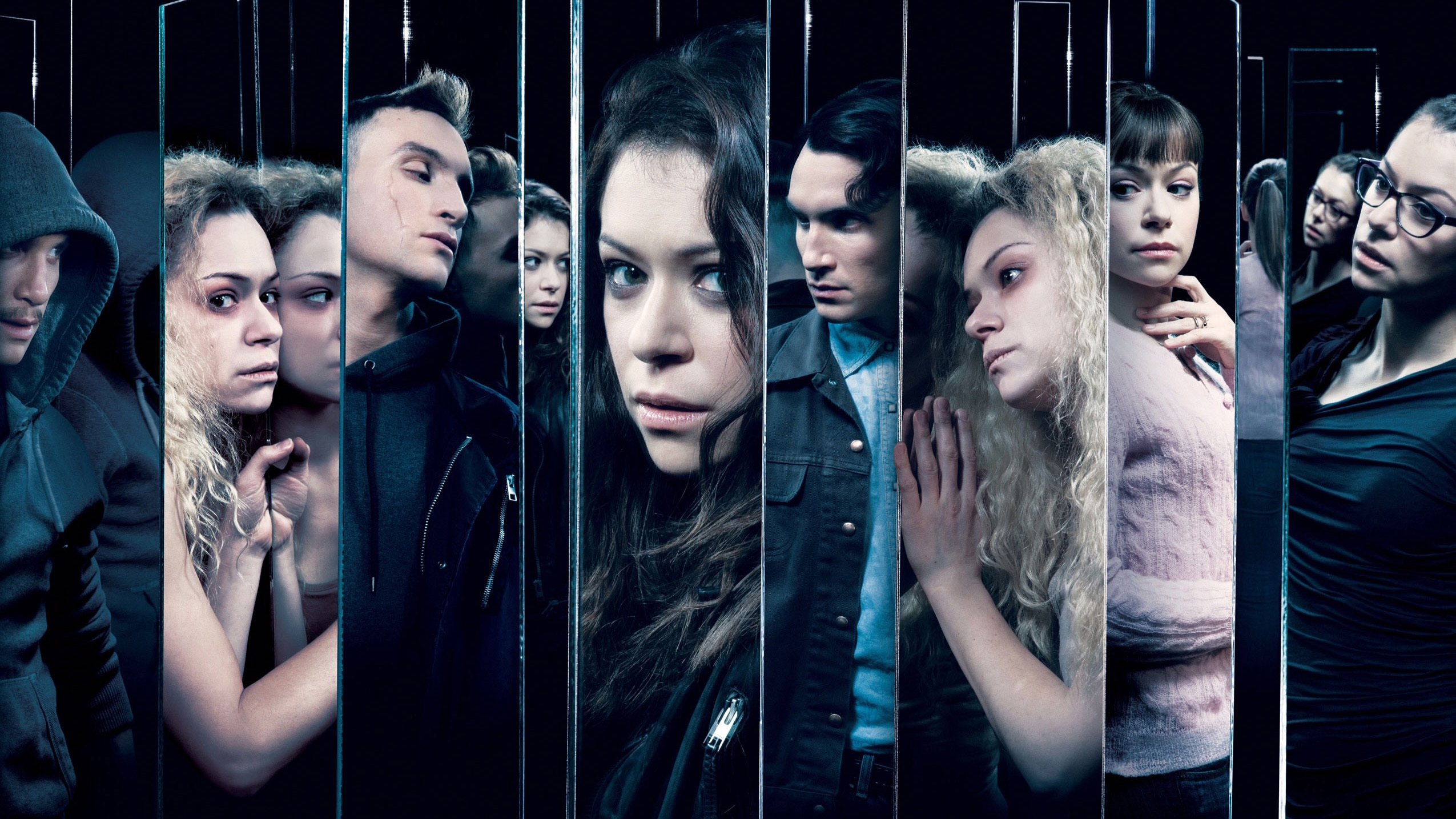 A streetwise hustler is pulled into a compelling conspiracy after witnessing the suicide of a girl who looks just like her.
48. The Golden Girls (1985-1992)
The Golden Girls is an American sitcom, created by Susan Harris, that originally aired on NBC from September 14, 1985, to May 9, 1992. Starring Bea Arthur, Betty White, Rue McClanahan and Estelle Getty, the show centers on four older women sharing a home in Miami, Florida.
47. The Dick Van Dyke Show (1961-1966)
"I get great pleasure from kids coming up to me and saying they became comedy writers because of The Dick Van Dyke Show," says Carl Reiner, 93, who based his Kennedy-era classic sitcom on his own experiences as a TV scribe. "Conan O'Brien told me the show made him want to be a writer, and I thought that was pretty great."
46. Veep (2012-Present)
A look into American politics, revolving around former Senator Selina Meyer who finds being Vice President of the United States is nothing like she expected and everything everyone ever warned her about
45.Homeland (2011-Present)
Marine Sergeant Nicholas Brody is both a decorated hero and a serious threat.CIA officer Carrie Mathison is tops in her field despite being bipolar. The delicate dance these two complex characters perform, built on lies, suspicion, and desire, is at the heart of this gripping, emotional thriller in which nothing short of the fate of our nation is at stake.
44. Downton Abbey (2010-Present)
Downton Abbey is a British period drama television series set in the Yorkshire country estate of Downton Abbey. It depicts the lives of the aristocratic Crawley family and their servants in the post-Edwardian era—with the great events in history having an effect on their lives and on the British social hierarchy. Such events depicted throughout the series include news of the sinking of the RMS Titanic in the first series; the outbreak of World War I, the Spanish influenza pandemic, and the Marconi scandal in the second series; and the Interwar period and the formation of the Irish Free State in the third series
43. The Carol Burnett Show (1967-1978)
The Carol Burnett Show is an American variety/sketch comedy television show starring Carol Burnett, Harvey Korman, Vicki Lawrence, Lyle Waggoner, and Tim Conway. "The network tried to talk me out of doing a variety show, claiming it was a man's game," recalls Carol Burnett, 82. "But because of a special clause in my contract giving me the choice between an hour variety show or a sitcom, they had to give us 30 weeks, pay or play!"
42. Castle (2009-Present)
Created by Andrew W. Marlowe, it primarily traces the lives of Richard Castle, a best-selling mystery novelist, and NYPD Detective Kate Beckett as they solve various unusual crimes in New York City. Detective Beckett is initially infuriated at the thought of working with a writer and goes to great lengths to keep him out of her way. However, the two soon start developing feelings for each other. The show focuses on the romantic tension between the two lead characters, and also on the unsolved homicide of Beckett's mother
41. Happy Days (1974-1984)
The network had one note regarding Fonzie: Lose the threatening-looking leather jacket. But producer Garry Marshall argued that the jacket was motorcycle safety equipment, and a compromise was reached: Fonzie could wear it when his bike was on the screen. "That's why you saw the motorcycle in Mr. C's kitchen," explains Anson Williams, 65, who played Potsie. "And in Fonzie's apartment and at Arnold's …"
40. Frasier (1993-2004)
It was one of the most successful spin-off series in television history, as well as one of the most critically acclaimed comedy series.
39. All in the Family (1971-1979)
"In those days, everybody knew an Archie Bunker," creator Norman Lear, 93, told THR last year about his struggle to get a "lovable bigot" on TV. "The network was worried about everything — the tone of the show, the lead character and what he might say. It took three years to get on the air because we made no real concessions."
38. Friday Night Lights (2006-2011)
Friday Night Lights is an American drama television series based around a high school football team situated in Texas. It was developed by Peter Berg, and executive produced by Brian Grazer, David Nevins, Sarah Aubrey, and Jason Katims, based on the book and film of the same name. The series takes place in the fictional town of Dillon: a small, close-knit community in rural Texas. Particular focus is given to team coach Eric Taylor and his family, Tammy and Julie. The show uses this small town backdrop to address many issues facing contemporary American culture, including family values, child development, life lessons, school funding, racism, drugs, abortion and lack of economic opportunities.
37. Dexter (2006-2013)
Dexter is an American television drama series. The series centers on Dexter Morgan, a blood spatter pattern analyst for 'Miami Metro Police Department' who also leads a secret life as a serial killer, hunting down criminals who have slipped through the cracks of justice.
36. The Muppet Show (1976-1981)
The Muppet Show is a comedy-variety television series produced by puppeteer Jim Henson and featuring The Muppets.The show was known for outrageous physical slapstick, sometimes absurdist comedy, and humorous parodies. Each episode also featured a human guest star. As the show's popularity rose, many celebrities were eager to perform with the Muppets on television and in film. Many of the puppeteers also worked on Sesame Street.
35. Star Trek (1966-1969)
Star Trek is an American science fiction television series created by Gene Roddenberry that follows the adventures of the starship USS Enterprise and its crew. The show is set in the Milky Way galaxy, roughly during the 2260s. The crew is headed by Captain James T. Kirk, first officer Spock, and chief medical officer Leonard McCoy.
34. South Park (1997-Present)
Intended for mature audiences, the show has become famous for its crude language and dark, surreal humor that satirizes a wide range of topics. The ongoing narrative revolves around four boys—Stan Marsh, Kyle Broflovski, Eric Cartman and Kenny McCormick—and their bizarre adventures in and around the titular Colorado town.
33. Sherlock (2010-Present)
Sherlock is a British television crime drama that presents a contemporary update of Sir Arthur Conan Doyle's Sherlock Holmes detective stories.
32. Parks and Recreation (2009-2015)
Parks and Recreation is an American comedy television series on the NBC television network, starring Amy Poehler as Leslie Knope, a perky, mid-level bureaucrat in the parks department of Pawnee, a fictional town in Indiana. It uses a single-camera, mockumentary filming style, with the implication being that a documentary crew is filming everyone.
31. The Office (U.S.) (2005-2013)
The series depicts the everyday lives of office employees in the Scranton, Pennsylvania branch of the fictional Dunder Mifflin Paper Company.
30. The Wire (2002-2008)
The Wire is an American television crime drama series set and produced in and around Baltimore, Maryland. Each season of The Wire introduces a different facet of the city of Baltimore. In chronological order they are: the illegal drug trade, the seaport system, the city government and bureaucracy, the school system, and the print news media. Despite only receiving average ratings and never winning major television awards, The Wire has been described by many critics and fans as one of the greatest TV dramas of all time. The show is recognized for its realistic portrayal of urban life, its literary ambitions, and its uncommonly deep exploration of sociopolitical themes.
29. Six Feet Under (2001-2005)
Every episode of the funeral home drama opened with a shocking death — getting struck by lightning, getting cut in half by an elevator — but that wasn't cable-edgy enough to satisfy HBO. Recalls creator Alan Ball, 58: "The note I got — probably my favorite note ever — was, 'It feels a little safe. Can you just make the whole thing a little more f—ed up?'"
28. ER (1994-2009)
ER follows the inner life of the emergency room of fictional County General Hospital in Chicago, Illinois, and various critical issues faced by the room's physicians and staff.

27. Buffy the Vampire Slayer (1997-2003)
The series narrative follows Buffy Summers, the latest in a line of young women known as "Vampire Slayers" or simply "Slayers". In the story, Slayers are "called" to battle against vampires, demons, and other forces of darkness. Like previous Slayers, Buffy is aided by a Watcher, who guides, teaches, and trains her. Unlike her predecessors, Buffy surrounds herself with a circle of loyal friends who become known as the "Scooby Gang"
26. Orange Is the New Black (2013-Present)
A crime she committed in her youthful past sends Piper Chapman to a women's prison, where she trades her comfortable New York life for one of unexpected camaraderie and conflict in an eccentric group of fellow inmates.
25. The Big Bang Theory (2007-Present)
The Big Bang Theory is centered on five characters living in Pasadena, California: roommates Leonard Hofstadter and Sheldon Cooper; Penny, a waitress and aspiring actress who lives across the hall; and Leonard and Sheldon's equally geeky and socially awkward friends and co-workers, mechanical engineer Howard Wolowitz and astrophysicist Raj Koothrappali. The geekiness and intellect of the four guys is contrasted for comic effect with Penny's social skills and common sense.
24. The Walking Dead (2012-Present)
The Walking Dead is an American horror drama television series developed by Frank Darabont. It is based on the comic book series of the same name by Robert Kirkman, Tony Moore, and Charlie Adlard. The series stars Andrew Lincoln as sheriff's deputy Rick Grimes, who awakens from a coma to find a post-apocalyptic world dominated by flesh-eating zombies. He sets out to find his family and encounters many other survivors along the way.
23. Cheers (1982-1993)
The show is set in a bar named Cheers in Boston, Massachusetts, where a group of locals meet to drink, relax, and socialize. NBC's first choice to play Sam Malone? "Bill Cosby," remembers co-creator Les Charles, 72. "We declined because it would have meant doing the Bill Cosby Show." Cosby, of course, did get his own show, which turned NBC's Thursday nights into a ratings juggernaut. "We were worried because the ratings were so dismal," says George Wendt, who played Norm. "But The Cosby Show premiered, and it lifted the whole night."
22. Will & Grace (1998-2006)
Will & Grace is an American television sitcom, originally based on the relationship between William Truman and Grace Adler, and is set in New York City.Will & Grace was, during its original run, the most successful television series with gay principal characters. It still enjoys success in syndication
21. House of Cards (2013-Present)
"People thought we were crazy when we made the Netflix deal," says Kevin Spacey, referring to the $100 million the streaming service reportedly paid for two seasons of the political drama — season one of which it then rolled out, all 13 episodes at once, in a risky binge-viewing strategy. "But I'm kind of used to people thinking I'm a bit nuts."
20. Twin Peaks (1990-1991)
The body of Laura Palmer is washed up on a beach near the small Washington state town of Twin Peaks. FBI Special Agent Dale Cooper is called in to investigate her strange demise only to uncover a web of mystery that ultimately leads him deep into the heart of the surrounding woodland and his very own soul.
19. The Mary Tyler Moore Show (1970-1977)
The program was a television breakthrough, with the first never-married, independent career woman as the central character: "As Mary Richards, a single woman in her thirties, Moore presented a character different from other single TV women of the time. She was not widowed or divorced or seeking a man to support her." It has also been cited as "one of the most acclaimed television programs ever produced" in US television history. It received high praise from critics, including Emmy Awards for Outstanding Comedy Series three years in a row, and continued to be honored long after the final episode aired.
18. 30 Rock (2006-2013)
30 Rock is an American television comedy series that ran on NBC from October 11, 2006, to January 31, 2013, and was created by Tina Fey. The series, which is loosely based on Fey's experiences as head writer for Saturday Night Live, takes place behind the scenes of a fictional live sketch comedy series depicted as airing on NBC. The series' name refers to 30 Rockefeller Plaza in New York City, the address of the GE Building, in which the NBC Studios are located.
17. The Twilight Zone (1959-1964)
"An honest, intense, ambitious fellow" is how actor Noah Keen, 94, remembers creator and host Rod Serling. Keen starred in two episodes of the trippy anthology series (1961's "The Arrival" and 1962's "The Trade-Ins"), but the experience continues to haunt him today. "After all these years, people still tell me, 'I saw you on TV last night.'
16. Arrested Development (2003-Present)
Arrested Development is an American television sitcom that follows the fictitious Bluth family, a formerly wealthy and habitually dysfunctional family that is presented in a continuous format, incorporating handheld camera work, narration, archival photos, and historical footage
15. Lost (2004-2010)
Lost is a drama series containing elements of science fiction and the supernatural that follows the survivors of the crash of a commercial passenger jet flying between Sydney and Los Angeles, on a mysterious tropical island somewhere in the South Pacific Ocean. The story is told in a heavily serialized manner. Episodes typically feature a primary storyline on the island, as well as a secondary storyline from another point in a character's life
14. Modern Family (2009-Present)
Presented in mockumentary style, the fictional characters frequently talk directly into the camera. The program tells of Jay Pritchett, his second wife, their infant son and his stepson, and his two children and their families. Christopher Lloyd and Steven Levitan conceived the series while sharing stories of their own "modern families"
13. M*A*S*H (1972-1983)
The 4077th Mobile Army Surgical Hospital is stuck in the middle of the Korean war. With little help from the circumstances they find themselves in, they are forced to make their own fun. Fond of practical jokes and revenge, the doctors, nurses, administrators, and soldiers often find ways of making wartime life bearable
12. Sex and the City (1998-2004)
What do Carrie Bradshaw and Don Draper have in common? The Mad Men pilot was shot down the hall from SATC's longtime home at Queens' Silvercup Studios, so Matthew Weiner would pay visits to the women next door. "I would sit at the table, and they would say funny shit," recalls Weiner. "[Showrunner] Michael Patrick King would say things like, 'Oh, you're here on the perfect day. We all finally got our periods in sync.'"
11. The West Wing (1999-2006)
Sidney Poitier was the first star approached to play President Bartlet in the political drama, but "those talks didn't get far," recalls creator Aaron Sorkin, 54. "Next was Jason Robards, but he was in bad health. We read some other actors — Hal Holbrook and John Cullum — but then one day [producer] John Wells called and said, 'What about Martin Sheen?'"
10. The Simpsons (1989-Present)
The series is a satirical parody of a middle class American lifestyle epitomized by its family of the same name, which consists of Homer, Marge, Bart, Lisa, and Maggie. The show is set in the fictional town of Springfield and parodies American culture, society, television, and many aspects of the human condition
9. Mad Men (2007-2015)
Mad Men is set in the 1960s, initially at the fictional Sterling Cooper advertising agency on Madison Avenue in New York City, and later at the newly created firm, Sterling Cooper Draper Pryce, located nearby in the Time-Life Building, at 1271 Avenue of the Americas. According to the show's pilot, the phrase "mad men" was a slang term coined in the 1950s by advertisers working on Madison Avenue to refer to themselves. The focal point of the series is Don Draper, creative director at Sterling Cooper and a founding partner at Sterling Cooper Draper Pryce, and the people in his life, both in and out of the office. The plot focuses on the business of the agencies as well as the personal lives of the characters, regularly depicting the changing moods and social mores of the United States in the 1960s.
8. I Love Lucy (1951-1957)
I Love Lucy was the most watched show in the United States in four of its six seasons, and was the first to end its run at the top of the Nielsen ratings. I Love Lucy is still syndicated in dozens of languages across the world. The show was the first scripted television program to be shot on 35 mm film in front of a studio audience, and won five Emmy Awards and received numerous nominations.
7. Saturday Night Live (1975-Present)
Saturday Night Live is an American late-night live television sketch comedy and variety show created by Lorne Michaels and developed by Dick Ebersol. The show's comedy sketches, which parody contemporary culture and politics, are performed by a large and varying cast of repertory and newer cast members. Each episode is hosted by a celebrity guest, who usually delivers an opening monologue and performs in sketches with the cast, and features performances by a musical guest. An episode normally begins with a cold open sketch that ends with someone breaking character and proclaiming, "Live from New York, it's Saturday Night!", beginning the show proper
6. The Sopranos (1999-2007)
The series revolves around the New Jersey-based Italian-American mobster Tony Soprano and the difficulties he faces as he tries to balance the conflicting requirements of his home life and the criminal organization he heads. Those difficulties are often highlighted through his ongoing professional relationship with psychiatrist Jennifer Melfi. The show features Tony's family members and Mafia associates in prominent roles and story arcs, most notably his wife Carmela and his cousin and protégé Christopher Moltisanti.
5. Seinfeld (1989-1998)
It was created by Larry David and Jerry Seinfeld, the latter starring as a fictionalized version of himself. Set predominantly in an apartment block in Manhattan's Upper West Side in New York City, the show features a handful of Jerry's friends and acquaintances, particularly best friend George Costanza, former girlfriend Elaine Benes, and neighbor across the hall Cosmo Kramer.
4. Game of Thrones (2011-Present)
Seven noble families fight for control of the mythical land of Westeros. Friction between the houses leads to full-scale war. All while a very ancient evil awakens in the farthest north. Amidst the war, a neglected military order of misfits, the Night's Watch, is all that stands between the realms of men and icy horrors beyond.
3. The X-Files (1993-2002)
The X-Files is an American science fiction horror drama television series that recounted the exploits of FBI Special Agents Fox Mulder and Dana Scully who investigate X-Files: marginalized, unsolved cases involving paranormal phenomena. Mulder believes in the existence of aliens and the paranormal while Scully, a skeptic, is assigned to make scientific analyses of Mulder's discoveries that debunk Mulder's work and thus return him to mainstream cases
2. Breaking Bad (2008-2013)
Breaking Bad is an American crime drama television series created and produced by Vince Gilligan. Set and produced in Albuquerque, New Mexico, Breaking Bad is the story of Walter White, a struggling high school chemistry teacher who is diagnosed with inoperable lung cancer at the beginning of the series. He turns to a life of crime, producing and selling methamphetamine, in order to secure his family's financial future before he dies, teaming with his former student, Jesse Pinkman. Heavily serialized, the series is known for positioning its characters in seemingly inextricable corners and has been labeled a contemporary western by its creator
1. Friends (1994-2004)
The series revolves around a group of friends in the New York City borough of Manhattan.
On May 6, 2004, more than 52 million people tuned in to the final episode of Friends, making it the fourth-most-watched finale in U.S. history when it aired. But it's the show's lingering hold on the zeitgeist that creators David Crane and Marta Kauffman find so gratifying — and a little baffling. "It's completely surreal," says Crane, 58. "From the way the show got on the air, to the fact that we had 10 amazing years, and that kids today are embracing it. You'd think they'd be like, 'This is tired, old TV.' "
On the contrary. Even Taylor Swift is a fan; she recently performed "Smelly Cat" with Lisa Kudrow onstage in Los Angeles. Crane and Kauffman laugh today when they reflect on some of the notes that preceded the series' 1994 premiere. Former NBC chief Don Ohlmeyer thought viewers would think Monica was "a slut" for sleeping with a guy on the first date, and others felt the gang's coffeehouse couch was too "fleshlike" (it was swapped for something less "downmarket"). "But overall, there were very few notes by today's standards," says Kauffman, 59. "Our own personal mantra was, 'Let's do a show we would actually watch.' And we stuck to it."
source : hollywoodreporter.com